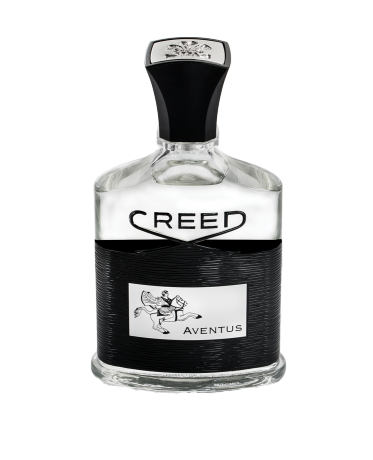 AVENTUS MILLESIME – CREED – SAMPLE
is confident, suave, elegant, dominant, virile and assured. Designed as an homage to Olivier Creed's hero Alexander the Great, Conqueror of Asia – "there are no more worlds to conquer!" – whose likeness is alluded to on the label.
A resurrection of the 1920's sunny pineapple note – modernised and polished – brings excitement. The birch and juniper – the darkness dryness of patchouli contrasted with the erotic fleshiness of jasmine is sensual and audacious.
Top note: Bergamot, blackcurrant leaves, apple, pineapple
Middle note: Pinkberries, birch, patchouli, jasmine
Base note: Musk, oakmoss, ambergris, vanilla