Bakel
Nutri-Body
Super-Food Body Balm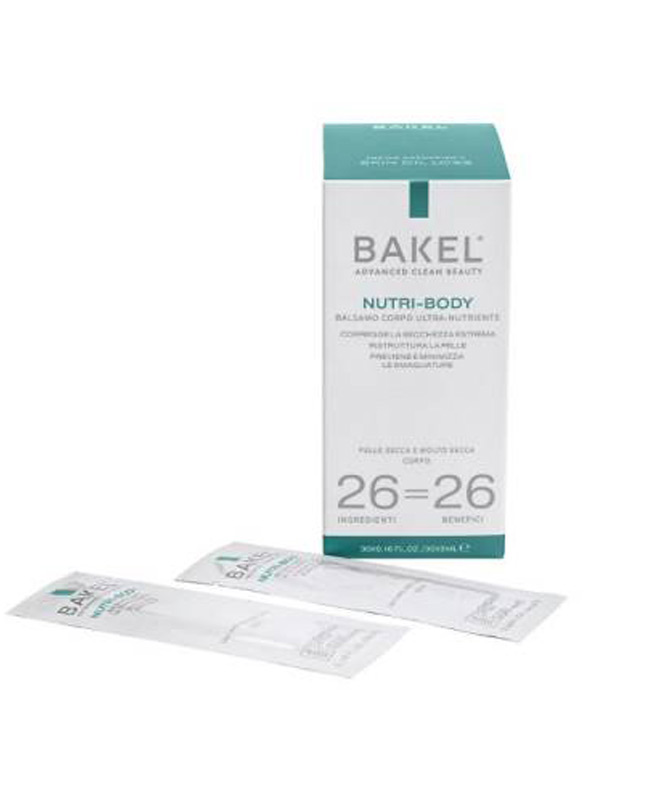 ---
Try it in Spray Parfums shops
Milano
Bakel- Nutri-Body
NUTRI-BODY is a super-food body balm that acts against skin oil loss combatting
even the most severe dryness. Its 26 clean active ingredients preserve the natural
protection of the skin and perform an effective anti-ageing action. It is recommended
during and after pregnancy.
HOW TO APPLY
Apply all over the body, especially after bathing or showering.
30 x 5 ml
NOURISHING / ELASTICISING / EMOLLIENT / ANTI-AGEING / ANTIOXIDANT