Bakel
Nutri-Booster
Super-Food Serum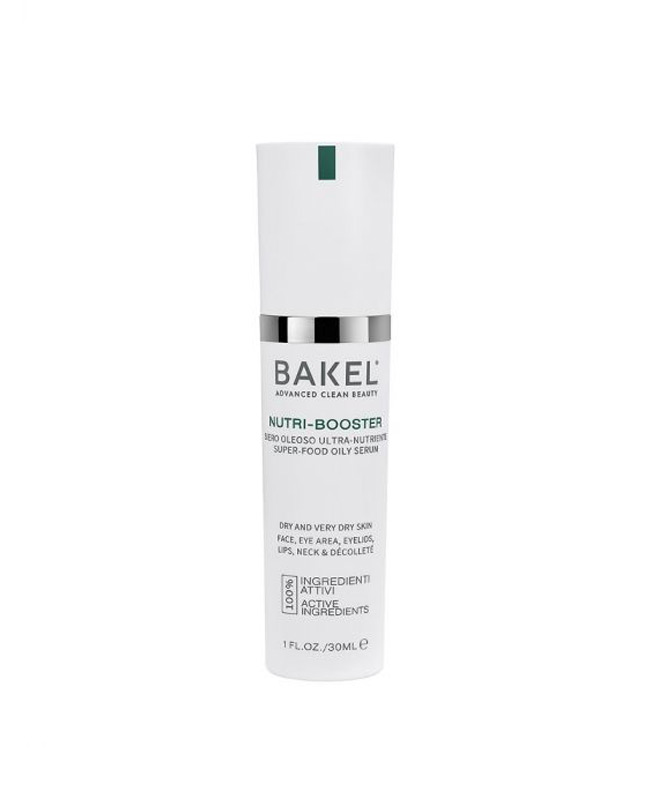 ---
Try it in Spray Parfums shops
Milano
Bakel – Nutri-Booster
NUTRI-BOOSTER is a super-food oily serum that acts against skin oil loss. NUTRI-BOOSTER is able to repair the lipidic skin barrier and provide the skin with intense
nutrition, starting from the deepest layers. Its 16 clean active ingredients perform an effective anti-ageing action and increase skin elasticity. Moreover, thanks to its complex of energising oils, NUTRI-BOOSTER gives an immediate pleasant sensation of softness and comfort.
HOW TO APPLY
Apply every evening, massaging the product from the bottom upwards, from the inside to the outside of the face until completely absorbed.
1 FL.OZ. / 30ml
NOURISHING / ANTI-AGEING / RENEWING / SOOTHING