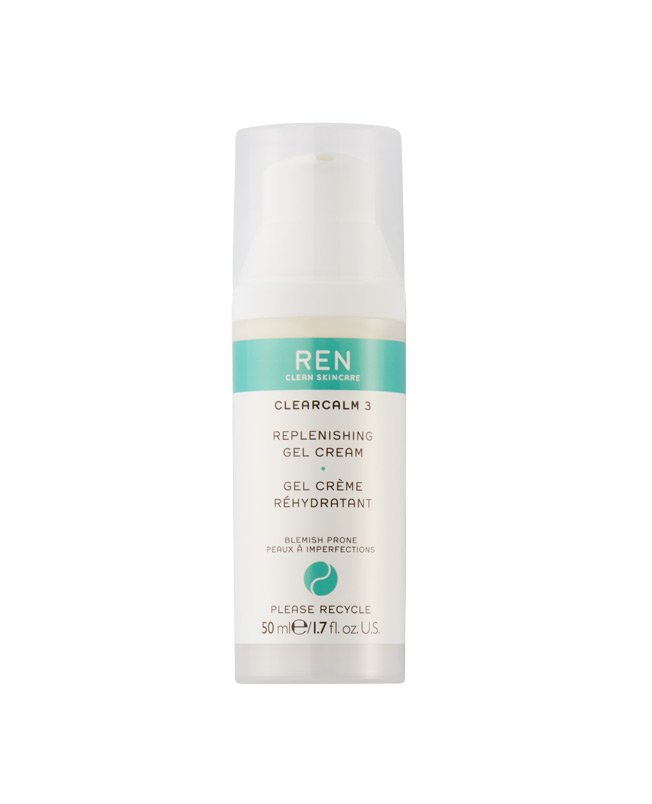 ---
Try it in Spray Parfums shops
Milano
Ren Skincare Clear Calm 3 Replenishing Gel Cream
Ren Clear Calm 3 Replenishing Gel Cream, anti blemish for all skin types. Clear Calm 3 system combats the 3 key causes of breakouts and blemishes: excess sebum; build up of dead skin cells; blemish-causing bacteria, without harshness.
A soothing gel-cream formulated to leave blemish prone skin replenished, comfortable and calm while combating the appearance of blemishes and breakouts.
Results:
Replenishes and soothes tight, sensitive skin without oiliness. Combats the appearance of breakouts and blemishes. Reduces the appearance of redness and pigmented scars. Skin type: Problem skin, prone to breakouts and blemishes. How to use: Apply onto clean skin morning or night as required.