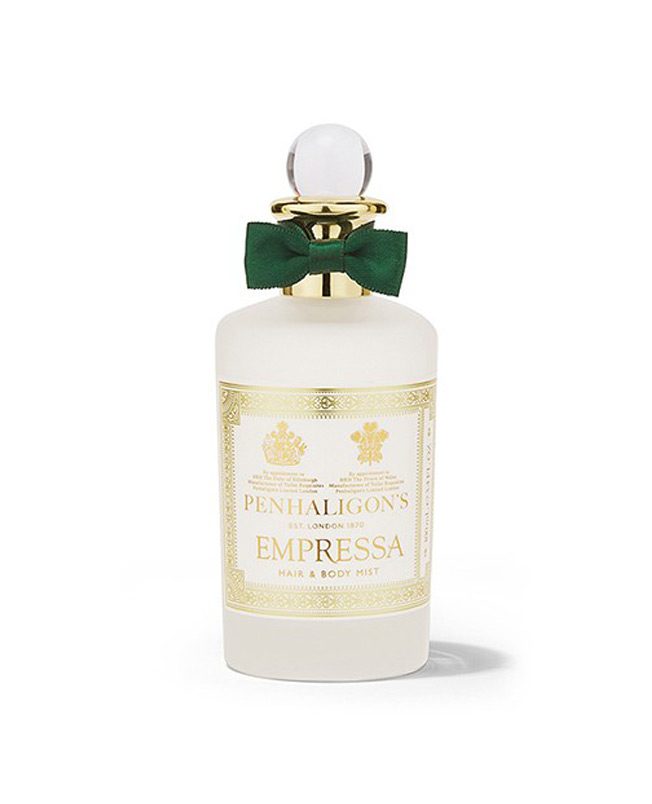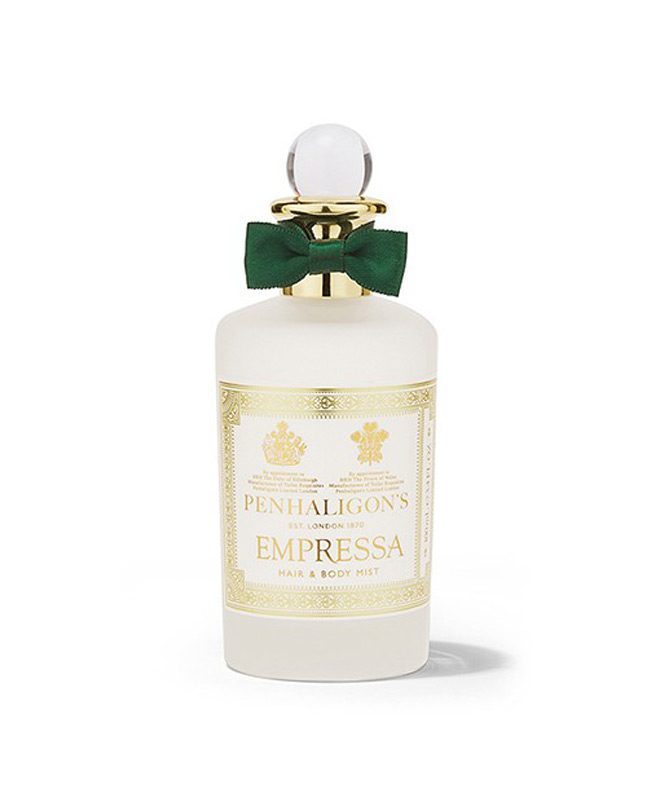 ---
Try it in Spray Parfums shops
Milano
Penhaligon's Empressa Hair & Body Spray is a hair and body spray with the notes of the Empressa fragrance. Empressa hair and body mist will adorn you with the warmth of summer nights. The added argan oil will leave your hair resembling smooth, precious silks. Empressa's scent leaves the seductive, lasting impression of refined grace and exquisite beauty. Enjoy the sensuality of this luminous, lavish cloak.
op Notes: Blood Orange, Bergamot, Mandarin.
Heart Notes: Peach, Cassis, Dewberry, Rose, Neroli, Geranium, Cardamom, Pink Pepper, Nutmeg.
Base Notes: Vanilla Pod, Frankincense, Cocoa, Amber, Musk, Patchouli, Sandalwood.