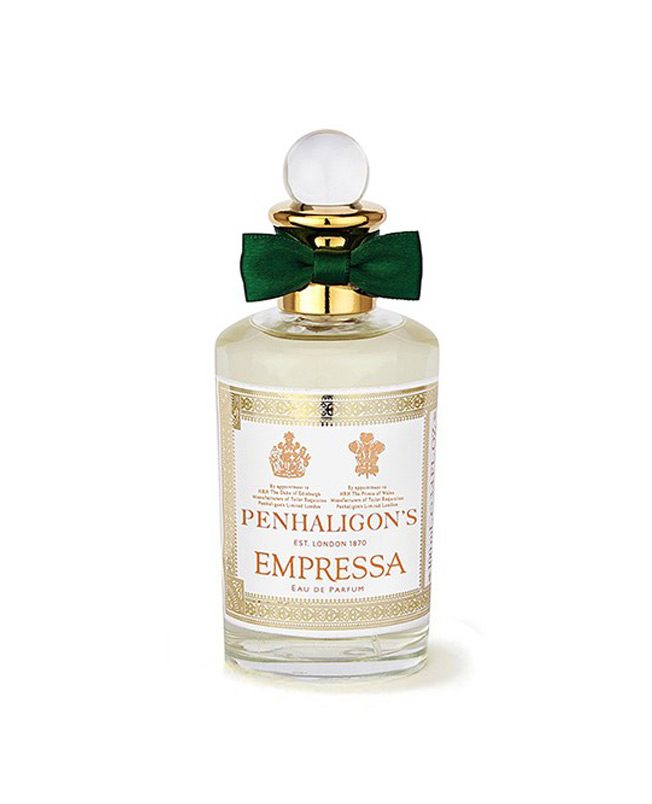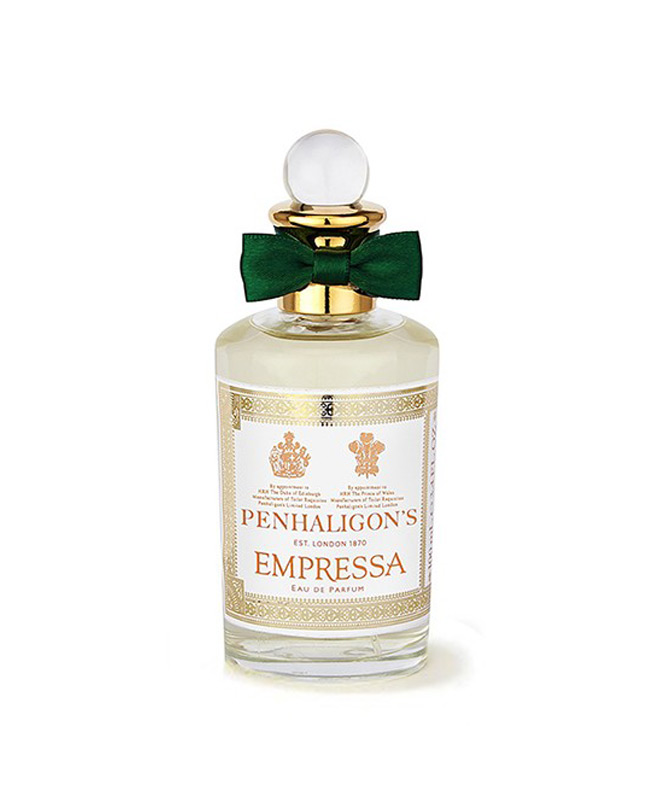 ---
Try it in Spray Parfums shops
Milano
Penhaligon's Empressa EDP is an eau de parfum that reminds the jewel in the crown. The rose in the desert. She rises above all others in stature, in refinement, in grace and in beauty. Her queenly airs are clothed in splendour. Like her scent, she leaves a seductive and lasting impression. Florals and fruits are exquisitely combined, tamed, because whilst she is certainly sweet she is anything but cloying. A rare find indeed.
Whilst she may always wear rare, immaculate pearls, the Empressa has a secret fondness for silks and spice. Bright, soft and deeply sensual are the textures of this luxurious, luminous, lavish cloak.
Top Notes: Blood Orange, Bergamot, Mandarin.
Heart Notes: Peach, Cassis, Dewberry, Rose, Neroli, Geranium, Cardamom, Pink Pepper, Nutmeg.
Base Notes: Vanilla Pod, Frankincense, Cocoa, Amber, Musk, Patchouli, Sandalwood.