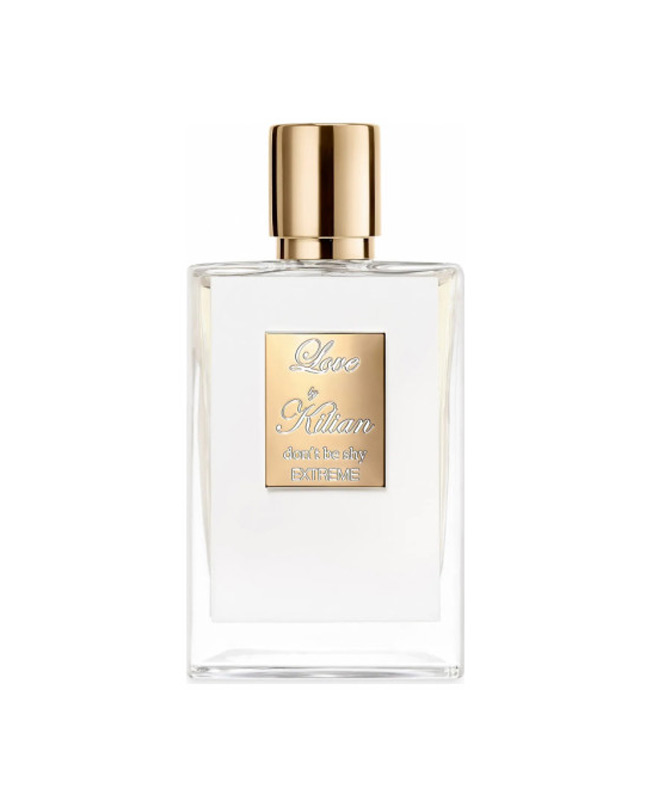 Kilian- Love don't be Shy Extreme
Kilian Hennessy's inspiration : A gourmet pleasure reserved for adults, the iconic Love, don't be shy is pushed to its EXTREME with an overdose of Bulgarian rose.
The Perfume : From the Narcotics olfactory family, Love, don't be shy – EXTREME is such an addictive pleasure that sensitive souls are asked to abstain. A variation that underlines the original version adding a sublime crystallized floral aspect. Orange blossom and an overdose of rose compose a luminous elixir that no gourmand can resist.Its rose petals are hand-picked at dawn to capture the fragrance in all its intensity – a handmade detail that reaches the subconscious mind.
Perfume notes: Neroli, Orange Blossom, Rose, Marshmallow
Perfumer : Calice Becker