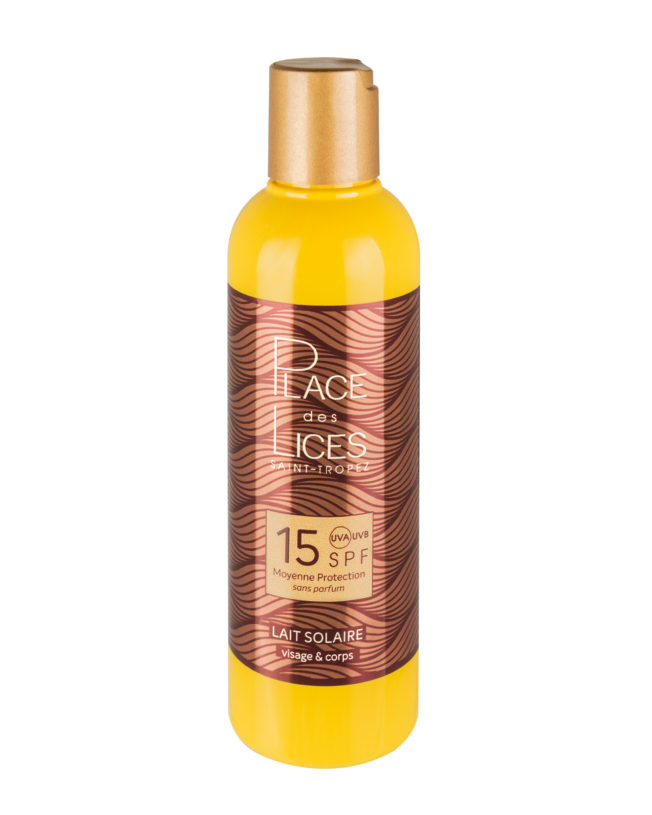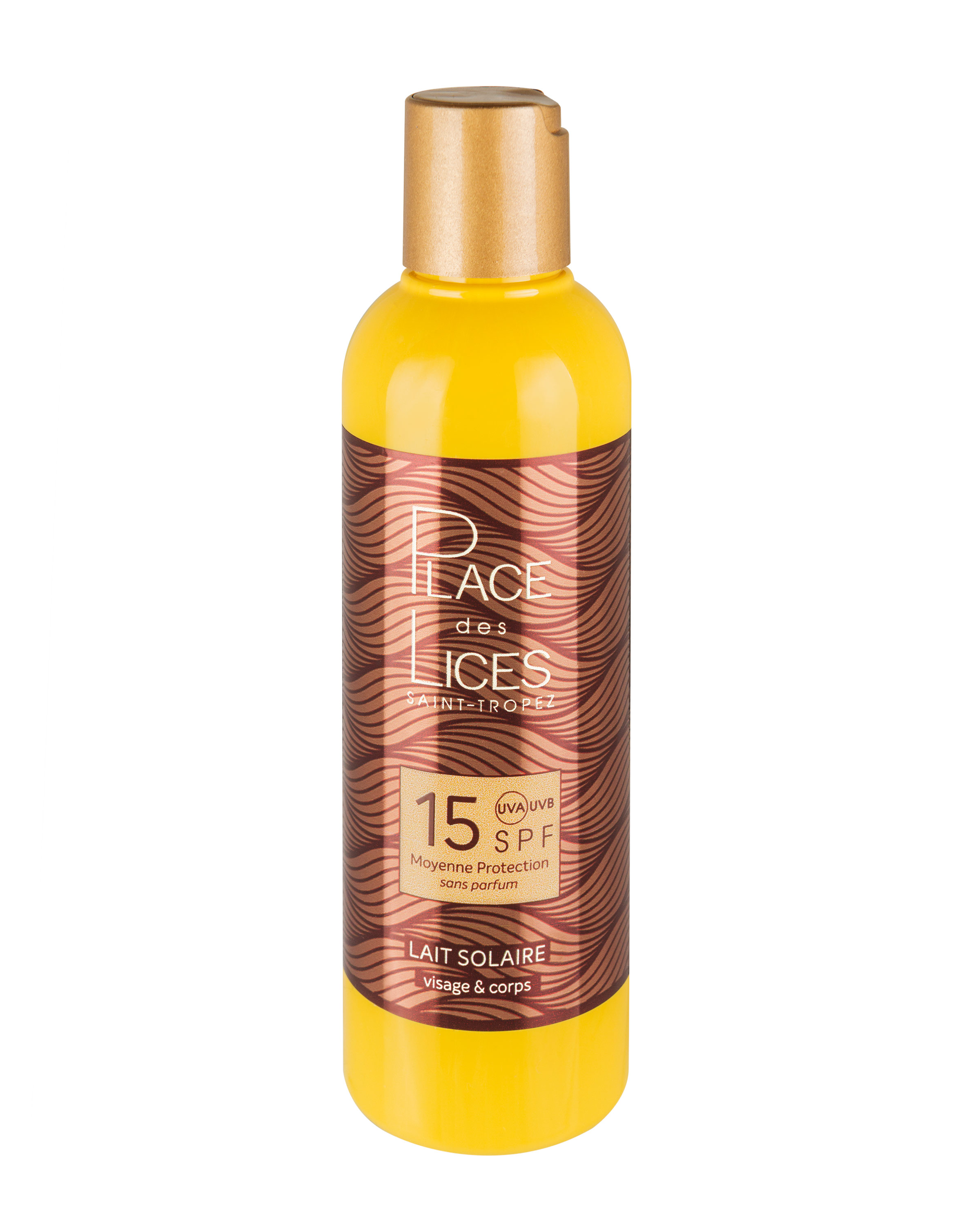 ---
Try it in Spray Parfums shops
Milano
Milano Marittima
Spray Parfums Boutiques
Milano Marittima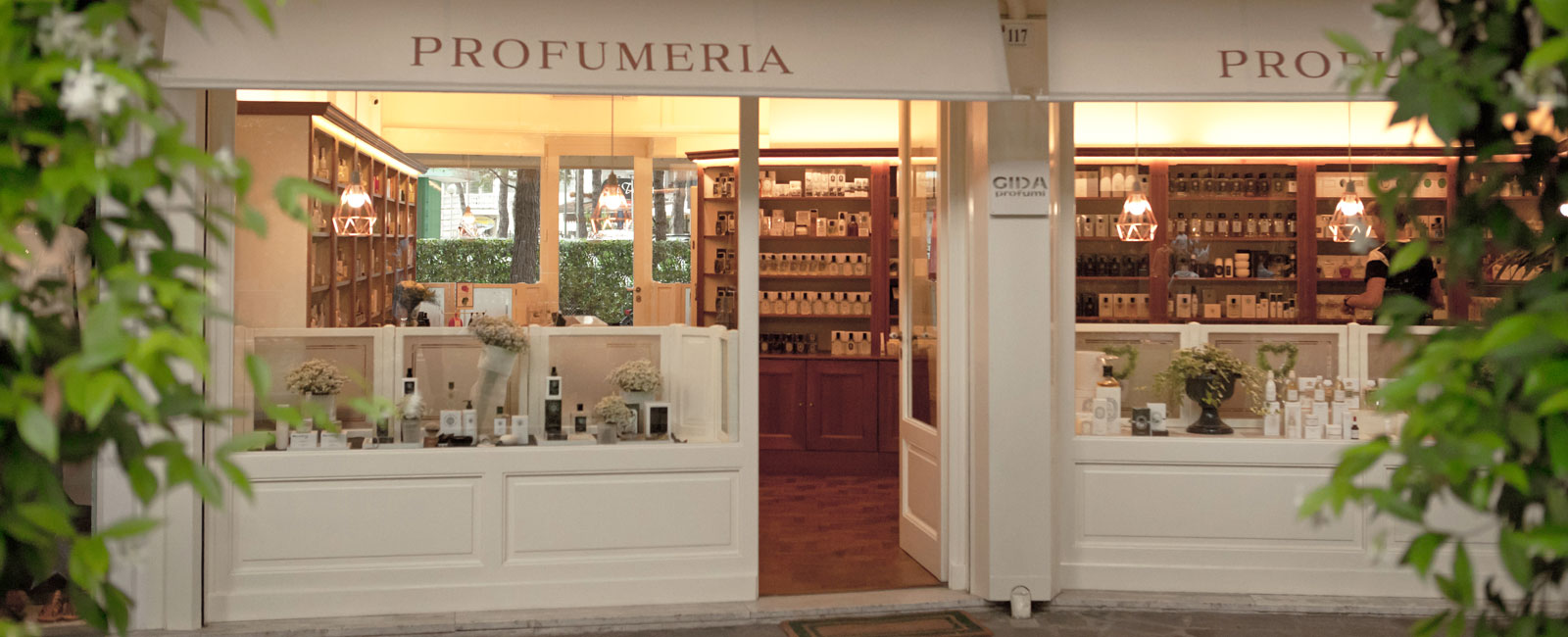 Spray Parfums Shop Milano Marittima
Viale Romagna, 97, 48015 Milano Marittima, RA – Find in Google Maps
Opening Time: Every day 10:00-13:00 16:00-20:00
Contact the store via e-mail
Turin
Spray Parfums Boutiques
Turin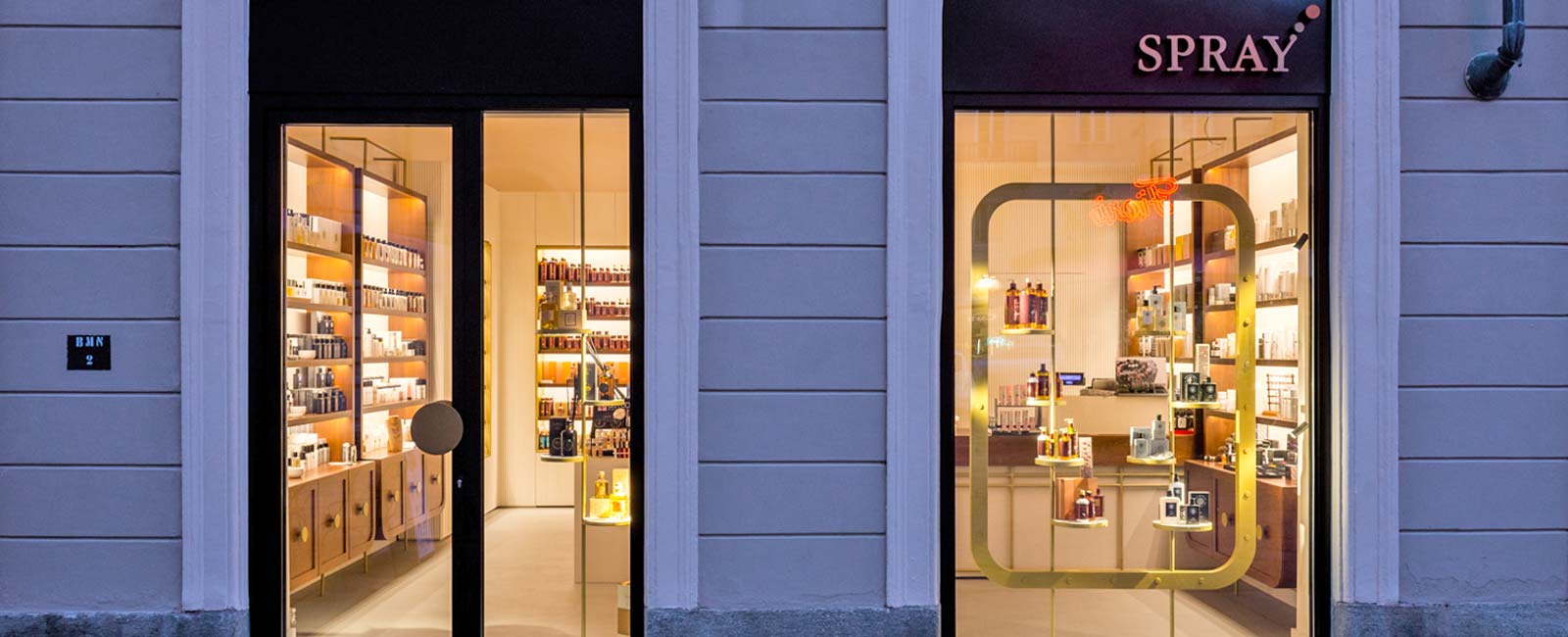 Spray Parfums Shop Turin
Via Bodoni, 2, 10123 Torino – Find in Google Maps
Opening Time:
Monday 15:30-19:30
Tuesday 10:00-14:00, 15:30-19:30
Wednesday 10:00–14:00, 15:30-19:30
Thursday 10:00–19:30
Friday 10:00-14:00, 15:30-19:30
Saturday 10:00–19:30
Sunday Closed
Contatta via e-mail il negozio
SUN LOTION face & body without perfume MEDIUM PROTECTION
Place des Lices' Sun lotions, which have a soft texture and are easy to apply, contain precious active vegetable sustances that protect your skin when exposed to sunlight. Recommended for the face and body, they are designed to protect all skin types, even hypersensitive skin. SPF 15 lotion offers medium protection against UVA and UVB rays, and is recommended for already tanned, slightly darker skin not sensitive to the sun's rays. Regularly applying the lotion during exposure to sunlight helps to keep the skin hydrated and achieve an even, pleasant tan.
Recommendations for use: Apply a generous amount of the product to the skin before exposure to sunlight. Important: reducing this amount significantly lowers the level of protection. Re-apply the product frequently to maintain protection, especially after sweating, swimming, or drying yourself off.
CONTAINS: Sweet almond oil*, Hempseed oil, Vitamin E, Aloe vera extract*, Ginseng extract, Guarana extract, Green tea extract, and Helichrysum extract. * from organic farming
WARNINGS: For external use. Do not stay in the sun too long even when using a sun protection product. Keep babies and young children out of direct sunlight. Excessive exposure to sunlight constitutes a serious health risk.