Bakel
Thio C
Revitalising Glowing Serum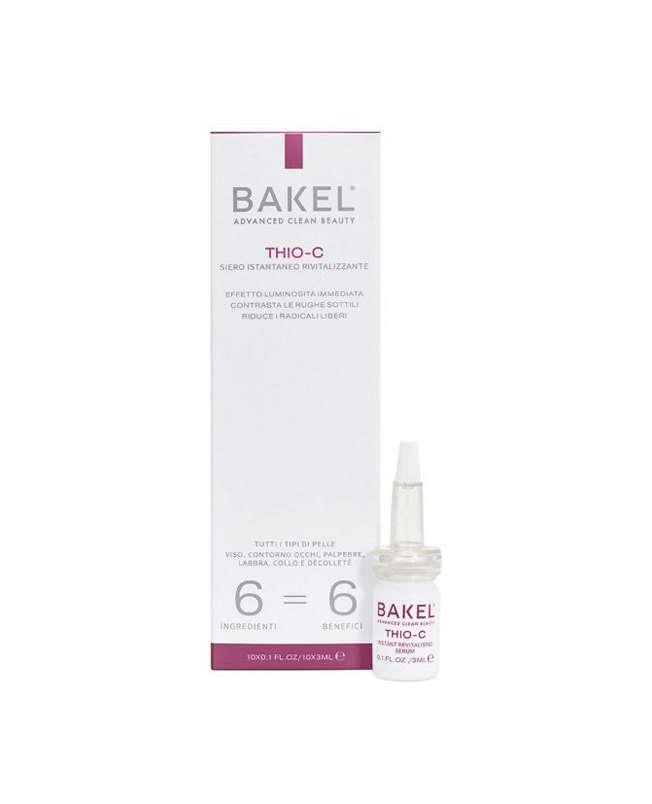 ---
Try it in Spray Parfums shops
Milano
Turin
Spray Parfums Boutiques
Turin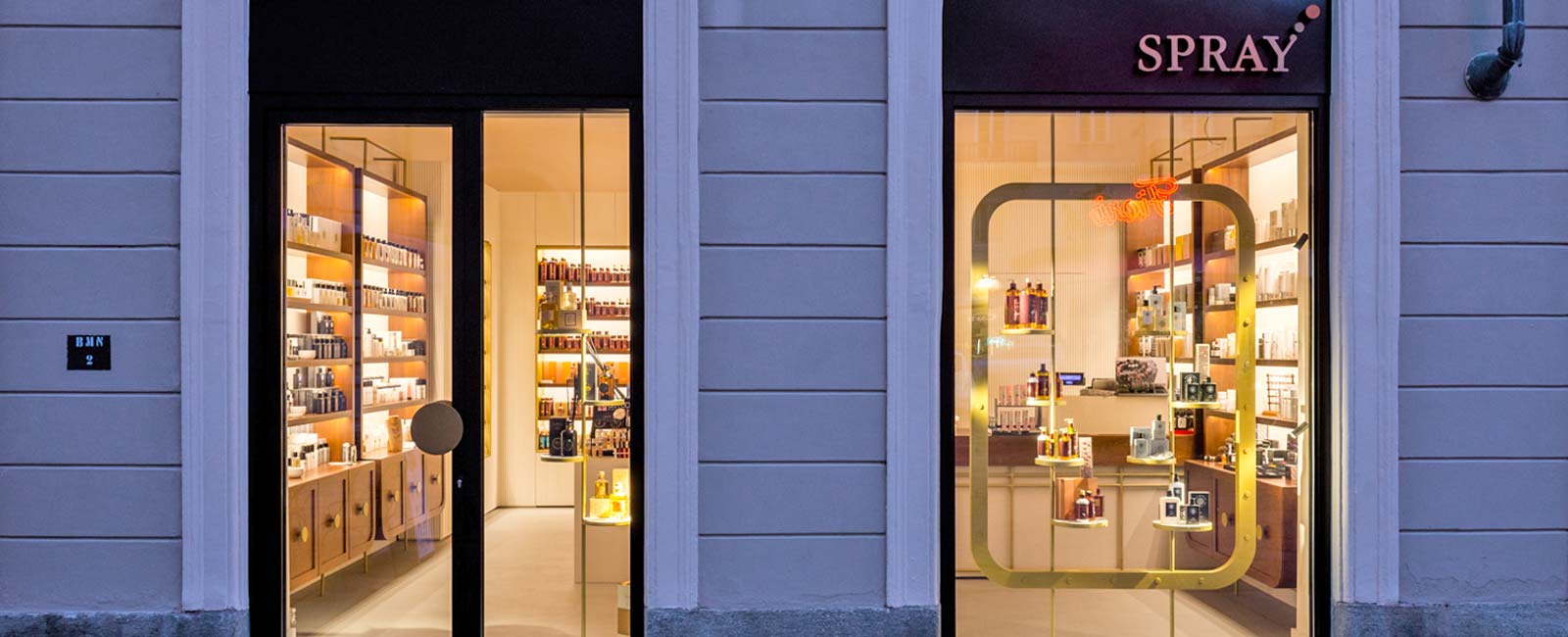 Spray Parfums Shop Turin
Via Bodoni, 2, 10123 Torino – Find in Google Maps
Opening Time:
Monday 15:30-19:30
Tuesday 10:00-14:00, 15:30-19:30
Wednesday 10:00–14:00, 15:30-19:30
Thursday 10:00–19:30
Friday 10:00-14:00, 15:30-19:30
Saturday 10:00–19:30
Sunday Closed
Contatta via e-mail il negozio
Bakel Thio C Serum
THIO-C is a revitalising, illuminating and anti-ageing serum. Glutathione and Vitamin C act in synergy to reduce wrinkles and firm the skin, restoring freshness and vitality to the face. Its effectiveness is ensured by instantaneous activation of its pure vitamin C powder with the liquid containing the Glutathione. Its exclusive formula eliminates the dull and non-uniform skin tone from sun exposure and/or atmospheric pollution: from the first application the face immediately appears smoother and more radiant. Ideal for labial wrinkles and the delicate area around the eyes and eyelids.
10 x 0.1 FL.OZ. / 10 x 3ml
ANTI-AGE / ANTIOXIDANT / GLOWING EFFECT / HYDRATING
Use: Use morning and evening within 3 days of mixing. Keep away from direct sunlight and heat sources.